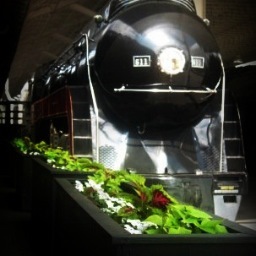 The Virginia Museum of Transportation announced this morning that Norfolk Southern has given a $1.5 million gift to the "Fire Up 611!" campaign to get the museum's classic steam engine working again.
According to the release, the railroad company sold a 1959 painting by American artist Mark Rothko through an auction in New York on Nov. 14, and is donating $1.5 million of the proceeds to the transportation museum's fund raiser.
The gift is a huge boost to the campaign. The museum announced the campaign in June with a goal of reaching $3.5 million by the end of October. Yet when that date passed, the campaign had raised between $500,000 and $750,000. The museum's ultimate goal is $5 million.